Congratulations to Shelley Hymel on being awarded the 2014 Jacqueline Farquhar Endowment for Children's Mental Health!
Congratulations to Allison Cloth on being awarded the 2014 John and Doris Andrews Research and Development Award!
Congratulations to Vanessa Andreotti, Penney Clark, Allison Cloth, Margaret Early and Maureen Kendrick (Co-applicant), Kadriye Ercikan, and Rachel Weber on being awarded 2014 HSS Seed Grants!
SSHRC Insight Grant Intensive Workshop: Summaries and Budgets. Applying this October for a SSHRC Insight Grant? Get feedback on your summary and budget!
Congratulations Jason Ellis, Hongxia Shan, and Rachel Weber 2014 UBC Hampton Fund Research Grants!
Congratulations to Dr. Peter Grimmett, Professor and Head of the Department of Curriculum and Pedagogy (EDCP)
On February 4th, 2014, Dr. Jan Hare presented her vision and plans for the Professorship in Indigenous Education for Teacher Education. Video is now available online.
Congratulations to Dr. Vanessa Andreotti, EDST, for receiving a 2014-2015 Wall Scholars Research Award from the Peter Wall Institute for Advanced Studies.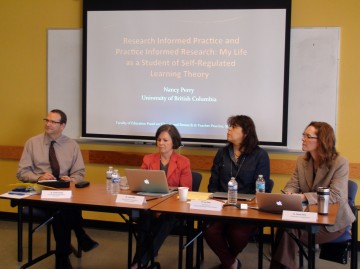 On March 13th, 2014, the Office of Graduate Programs and Research (OGPR) presented the second session in this series. Nancy Perry, Jan Hare and Lynn Miller talked about the implications of their research programs to teacher education and teacher practice. The discussion took an interesting spin as Jordan Tinney, Superintendent of Schools/CEO of Surrey District, […]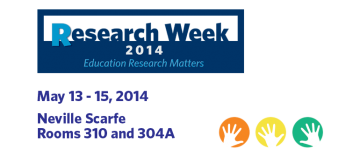 Presented by the Office of Graduate Programs and Research in collaboration with the Graduate Student Council of the Faculty of Education, and the Teacher Education Office.