Congratulations to Dr. Lynn Miller, ECPS, co-investigator on a 3-year Operating Grant ($911,632) from CIHR for the project, "Neural Correlates in Childhood-onset Obsessive Compulsive Disorder".
Practicing education professionals and students will come together to share their questions, investigations and understandings about their practice. Call for Proposals is open until March 3.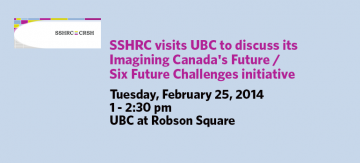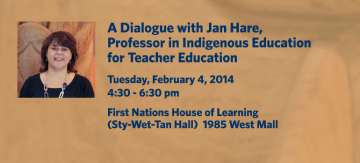 The Faculty of Education and Dr. Jan Hare invite members of the community to a dialogue about the vision and plans for the Professorship in Indigenous Education
Left to right: Kimberly Schonert-Reichl, Brian Wilson, and Teresa Dobson. Pro D handout.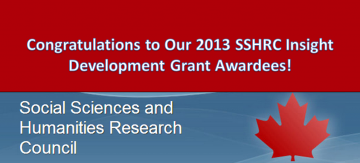 Congratulations to Barbara Weber (ECPS) and Rob VanWynsberghe (EDST) for their successes in the latest SSHRC…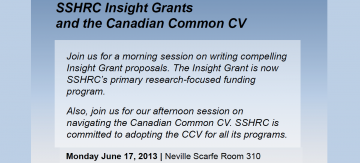 Join us for a morning session on writing compelling Insight Grant proposals.
Researchers at the Faculty of Education endeavour to engage Aboriginal people in mutually supportive and productive relationships. […]
Congratulations to the faculty members who have been awarded a SSHRC Insight Grant in the 2013 competition!
Congratulations to Amy Metcalfe of the Department of Educational Studies who has been awarded a SSHRC Connection Grant with co-applicant Kalervo Gulson of the University of New South Wales.