Language; Applied linguistics; Second languages; Foreign languages; Language acquisition; Technology; Language teaching; Language learning.
Dr. Reeder's recent research has dealt with the appropriate uses of technology in language teaching and learning, with specific applications in the development of writing and of reading for learners of English as an additional language. His most recent project examined the impact of a study abroad experience for Japanese university students upon their academic success. This is part of a larger project examining the academic, personal and vocational impacts of study abroad.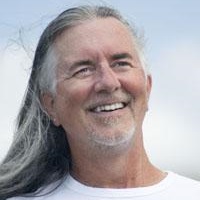 Literacy education; Curriculum studies; Teacher education; Creative writing; Art-based research; Poetic inquiry; Life writing; Spirituality and education.
Dr. Leggo is a poet, educator, and scholar who promotes poetry and creative writing, and especially ways to support educational research, theory, and practice by attending to issues of poetic discourse and poetic knowing. In his teaching, researching, and writing, he promotes the significant value of attending to language from creative perspectives. He writes in diverse discourses that challenge the conventions of standard academic writing in order to investigate innovative ways of using language.