Sport; Media; Peace; Environment; Culture.
Dr. Wilson's research examines ways that sport is enabling for people, and how sport may be implicated in the reproduction of social and environmental problems. He focuses especially on sport's role in peace-building and environmental issues pertaining to sport. He has contributed to the advancement of knowledge on topics like the impacts of sport-related media messages, golf-related environmental issues, and the role of sport events as part of reconciliation efforts in post-conflict zones.
Spinal cord injury; Cardiovascular; Exercise; Respiratory; Rehabilitation; Echocardiography.
Dr. West is a translational research scientist who investigates the autonomic and cardiorespiratory consequences of spinal cord injury (SCI). His basic science research has shown that passive lower-limb exercise is able to prevent many of the cardiovascular abnormalities that accompany SCI. His clinical research has shown that elite athletes with SCI who have a more 'intact' cardiovascular system are able to perform better during exercise.
Medicine; Exercise; Cardiology; Clinical physiology; High performance sport; Disability; Aboriginal health.
His research spans the spectrum of Aboriginal health, elite athletic performance, childhood health, quality of life in the elderly, and the treatment of patients with chronic disease and/or disability. Dr. Warburton has received several prestigious honours including the CIHR New Investigator Award, the MSFHR Clinical Scholar award, the Killam Scholarship, and the CIHR/CMAJ Top Achievement in Health Research Award. He has published more than 185 peer-reviewed articles and more than $20 million in funding.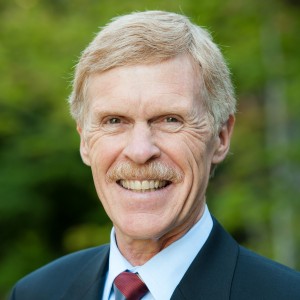 Mass communication; Consumer culture; Public health; Tobacco and alcohol control.
Dr. Sparks' research interests encompass the processes of social communication in advertising and the mass media, theories and methods in audience research and reception analysis, and the political economy of tobacco and alcohol control.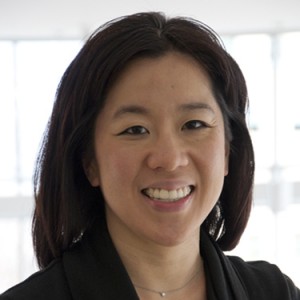 Walking; Spinal cord injury; Neurorehabilitation; Neuroplasticity; Gait training; Rehabilitation robotics.
Dr. Lam's research program focuses on mechanistic and clinical studies to understand the role of sensory feedback in mediating locomotor adaptations and to develop and test the effectiveness of novel robotic-based assessment tools and gait training strategies. Dr. Lam is also the director of the Physical Activity Research Center, a community-based research gym that provides a unique platform for assessing and testing strategies to enhance participation in physical activity among people with SCI.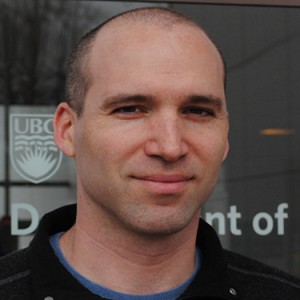 Neurophysiology; Activity promotion; Community-based experiential learning; Biomechanics.
Dr. Kennedy uses active learning techniques to engage his students and promote dialogue on the concepts and principles inherent to the science of human movement.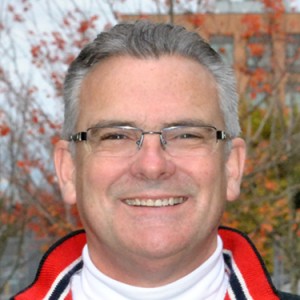 Posture; Balance; Vestibular; Somatosensory; Neurophysiology, Sensorimotor control; Microneurography; stance.
The work in the Human Neurophysiology laboratory focuses on how we use sensory information from our inner ear balance system (the vestibular system), as well as how we use the abundance of sensory information from our skin, joints and muscles. A novel technique used in Dr. Inglis' laboratory involves the recording of single nerve cells in wide awake human subjects. The technique, termed Microneurography, allows us to monitor, in real time, sensory information in the human.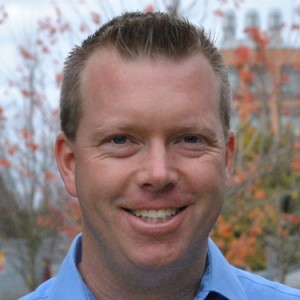 Balance; Posture; Falls; Neural control; Sensori-motor; Fear of falling; Anxiety.
His research aims to identify the neural, musculo-skeletal and psychological factors that contribute to balance deficits and falls associated with age, Parkinson's disease, vestibular loss and spinal cord injury. Dr. Carpenter uses a comprehensive approach to studying balance by combining various neuro-physiological and biomechanical techniques within real and virtual environments, in order to identify optimal exercise, training and treatment strategies to reduce the occurrence and impact of falls.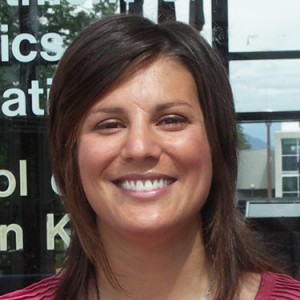 Exercise and muscle physiology; Coaching sciences.
Dr. Gallo is the primary supervisor of graduate students in the Master of Kinesiology program. She is especially interested in developing coaching proficiency through current pedagogy in the coaching sciences and competency in practice. At the undergraduate level, Dr. Gallo fosters critical thinking and problem solving in the three courses she instructs using case studies to explore knowledge and draw solutions.
Stress and coping; Emotion; Body image; Physical self-concept.
Dr. Crocker's research focuses on stress and adaptation, with a particular interest in understanding sport, exercise and health related behaviour. Ongoing research includes investigating perfectionism, stress, and coping in athletes, self-compassion in sport, the link between physical self-perceptions and health behaviour, and the role of self-conscious emotions in motivation in physical activity settings.