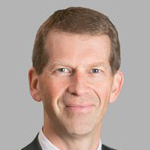 Degree: Graduated with a PhD in Human Kinetics (2001) Current Position: Director of Research, Senior Engineer, MEA Forensic Engineers & Scientists Conducts technical investigations and research into the biomechanics of injury. Involved in over 3000 technical investigations related to motor vehicle collisions, bicycle collisions, pedestrian impacts, and slip and fall accidents. Biomechanical analyses consist of […]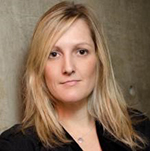 Degree: Graduated with a PhD in Kinesiology (2006) Bio: I am a researcher and professor at the University of Toronto. I hold a Canada Research Chair (Tier II) in physical activity and mental health to conduct research related to understanding physical activity, motivation, and mental health (including body image, physical self-perceptions, anxiety, depression, and stress). […]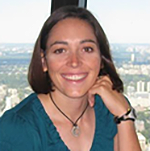 Degree: Graduated with a PhD in Kinesiology (2009) Bio: The focus of my PhD was the relationship between acute exercise and cardiovascular function in three groups: elite athletes, normally active individuals and heart transplant recipients. These investigations provided important information showing how extremely prolonged and high intensity exercise affect left and right heart function. The […]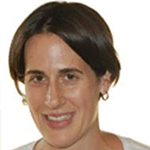 Degree: Graduated with a PhD in Human Kinetics (2007) Bio: The focus of my PhD Work was the examination of visual processing for action in the absence of conscious awareness by determining how "invisible" stimuli influence movements. The funding I received during my PhD was critical to my success in the program. In particular, it […]
Degree: Graduated with a PhD in Kinesiology (2010) Bio: My PhD examined how adults learn new movements by studying changes to brain and muscle patterns during physical practice, observation and imagery. The funding received during my PhD was critical to my success in the program as it allowed me the opportunity to focus full-time on […]
Degree: Graduated with a PhD in Human Kinetics (2008) Bio: My PhD investigated how humans prepare fast, goal-directed movements under different circumstances, and the brain areas involved in motor preparation. The funding I received during my PhD allowed me to devote as much time as possible to my research program, without having to incur debt […]
Health Psychology; Stress Resiliency; Physical Activity Interventions; Life Course Adversity; Cellular Aging;
Dr. Eli Puterman studies how adversity experienced across the lifespan – starting in childhood all the way through older adulthood – accelerates the aging of our immune system and impacts psychological stress reactivity. Using interventions, laboratory-based stress manipulations and ambulatory assessments, Dr. Puterman's research is aimed to develop tailored activity-based interventions with novel targets, including immune system aging and biological and psychological stress resiliency.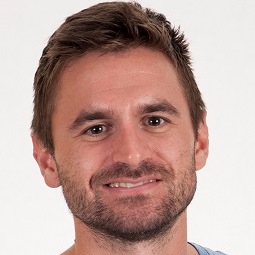 Spinal cord injury; Neuropathic pain; Neurological recovery; Neurophysiology; Somatosensory evoked potentials; Pain management; Quantitative sensory testing; Magnetic resonance imaging.
Mechanisms underlying the development of pain, as well as the impact of pain on neurological and overall health outcomes after spinal cord injury (SCI) are not well understood. Knowledge in these areas could lead to targeted interventions, ameliorating the negative consequences of pain on functional independence and quality of life. Dr. Kramer aims to comprehensively study pain after SCI, exploring injury related phenotypes associated with neuropathic pain symptoms, the effects of acute pain and pain management on neurological recovery, as well as novel inter-relationships between acute and chronic pain and other secondary health conditions.