Managed by / Sponsor: Deadline: Website Keywords: View all Faculty Awards
Managed by / Sponsor: Deadline: Website Keywords: View all Faculty Awards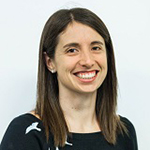 Dr. Stephanie Jull completed her PhD at UBC in 2012. Her dissertation research focussed on teaching community swimming instructors to support children with autism to learn to swim. As a result of her research, adapted lessons continue at the pool where the research occurred and ongoing training has taken place to ensure that new instructors […]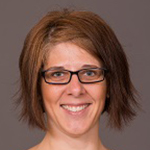 Current Position: Associate Professor, Director of Undergraduate Studies, Educational Psychology, University of Minnesota My dissertation research focused on the development of mathematical learning disabilities in children from first through fourth grade. My UBC Graduate Fellowship freed me to focus on building a solid research foundation in my master's program, which set me up to receive […]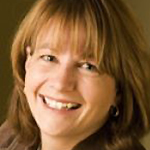 Dr. Tracy Vaillancourt is a Canada Research Chair in Children's Mental Health and Violence Prevention at uOttawa where she is cross-appointed as a full professor in Counselling Psychology and in the School of Psychology. She is an elected member of The College of the Royal Society of Canada and the recipient of the 2016 uOttawa […]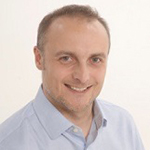 What was the focus of your doctoral research? My doctoral research investigated the 12 month clinical outcomes of preschool children with Autism Spectrum Disorder receiving treatment based on two different models of Applied Behavior Analysis (ABA). One group, in Vancouver, received Verbal Behavior ABA in a group pre-school setting. The second group, in Halifax, received […]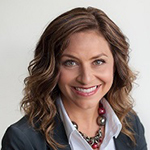 Degree: Degree: Graduate of Psychology program, ECPS Bio: My passion has always been thinking about what children need to grow in the best possible way. As a doctoral student, my research focused on the impact of the neighbourhood environment on healthy child development. The funding I received allowed me to work alongside some of the […]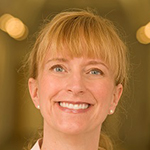 Degree: Graduate of Human Development, Learning and Culture program in ECPS Current Position: Vice Provost at the University of Saskatchewan Patricia McDougall came to UBC having already completed graduate work in developmental psychology, adding to that background to become an educational psychologist. The breadth of knowledge, research expertise, and hands-on experience of being part of […]
action; counselling; vocational psychology; qualitative research methods; youth; families; suicide.
Dr. Young is a counseling psychologist whose research focuses the development and application of action theory and the qualitative action-project method to a variety of research topics, including the transition to adulthood, families, vocational psychology, counselling, health, and suicide. He developed and uses both contextual action theory as a framework for human science research and practice and the action-project method as a qualitative research method for researching goal-directed action.
social and emotional learning; child and adolescent development; empathy; altruism; compassion; prevention; mindfulness; resiliency;
She is an expert in the area of social and emotional learning with children and adolescents, particularly in relation to the identification of the processes that foster positive human qualities such as empathy, altruism, and resiliency. She has been recognized for her research that informs programs and policies that promote well-being in children, and in 2009 she received the Confederation of University Faculty Associations BC (CUFA BC) Paz Buttedahl Career Achievement Award.